I want to take a moment to give a shout out to my wonderful September sponsors.
If you love getting a daily fix of Blog Giveaways- please thank the following companies and blogs- because without their support I would not be able to indulge in Starbucks Coffee and Hot Chocolate- and without all that sugar in my system, I would definitely not be able to keep up with this blog.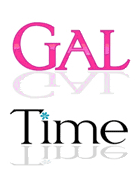 Favourite Vintage Finds
- Unique, Fabulous and fun vintage finds.
Celebutante Sisters
- Gossip and Style Royalty.
Misadventures with Andi
- Musings of a feisty foodie slash lit-chickie slash globe trotting wannabie Frenchie.
Itchin' Stitchin'
- Musings of a frustrated call center agent by day- gifted artist by night.
DigitalDoodlebug
- website design, ecommerce, boutique girls clothing and more!
Jewelry of Lav
- lovely, angelic and vintage handmade jewelry.
Jaunebleu Designs
- artisan, hand forged eco-friendly jewelry.
Eden Fantasys
- adult toys and much more!
GalTime
- Keeping women savvy, informed and connected.
Thank you so much lovely sponsors! and thank YOU for stopping by Blog Giveaways! :)
If you are interested in sponsoring Blog Giveaways- you can find rates here.